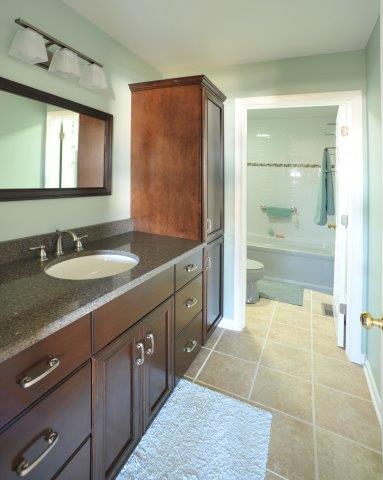 Established in 2015, Remodeling Pros serves Oswego, IL with specialized repair and remodeling of kitchens and bathrooms. As your full-service contractor, we oversee every component of your project including selection of the right materials and specialists according to your scope and budget.
An important question to ask before you begin work on your Oswego remodeling or repair is whether your improvement will add value upon the sale of your home. We are the contractor that can ensure that it does.
Beyond instilling extra value, Remodeling Pros transforms plain or dated spaces into elegant areas for even greater enjoyment at home.
General Contractor, Remodeling and Repair, Oswego, IL Kitchens and Bathrooms
Whether a small fix-it job or large repairs or remodeling, you will receive quality work and focused consultation in the remodeling or repair of your Oswego kitchen or bathroom.
All custom work for Oswego is secured with a one-year limited warranty. Remodeling Pros is a fully insured general contractor. Contact us soon to discuss your remodeling or repair in Oswego!
With a little over seven decades in the industry… our team of designers, decorators and contractors will execute your remodeling project hassle-free and on-time… Guaranteed!